Blogs, blogs, and more blog posts. Been there, done it, blogged about it. Why even bother with a blog? I mean, these days, everyone and their grandmother have a blog! The market is oversaturated. Besides, is anyone even reading?
Yes. Yes, they are
Think that no one out there wants to know what you have to say? Think again! 
We all have something unique to tell the world about, and a blog is one of the most effective ways to do just that. It's just a matter of understanding how to start a blog that appeals to the humanity in us all while solving some commonly searched problems in the process.
So engage that brain and get that hot-take of yours typed out. Because I've put together a nifty little guide on the best methods of creating impactful blog content. Then I'll even offer some insights into naming it, uploading it, and finally marketing it. 
Let's get started.
Effective Blogs: The Art of Being Vulnerable
Remember – blogging is educational but it's also intended to be social too. There are fewer more effective methods of interacting with your customers in modern marketing. So, let's get you set up and on the way to blogging with confidence. 
How do you even begin to make your mark in the blogosphere? First of all, let's begin with a little self-reflection. 
Many of us are still guilty of underestimating modern consumers. Stop doing this. They can spot a fraud a mile off, and a blog that tries too hard to reinvent the wheel is destined to reach no one. 
You don't have to be the next Shakespeare to put together a successful blog. You just need to be passionate about what you write about and allow yourself a little vulnerability. 
Yes, I said vulnerability. 
Blogs + Vulnerability = Relatability 
Vulnerability doesn't mean owning a furniture business but blogging about the time you didn't get any Valentine's cards when you were 9. It means applying some humanity to your specific business in order to earn a stronger connection with your readers. 
Let's use Your Brand Found as an example. 
I've posted several times about mistakes, money losses, and other learning curves that got me to where I am today. There's no shame in mistakes! That's how we learn to dust ourselves off and do better every time. 
Mistakes and concerns don't make you seem weak. They make you relatable. 
We're all quick to set ourselves up as the hero of our own stories. But it's the journey to success that really matters. The bumps. The days we just don't feel we have it in us anymore but came back stronger and overcame. That is the mark of success to me. So don't be afraid of those business mistakes and personal vulnerabilities. They're some of the strongest USPs you'll ever have! 
You can see another good example of a blog on our copywriting service Writefully, see the blog here.
The Benefits of Having a Regular Blog

Monetise your writing 
While I don't want to focus too much on this aspect, this is a major benefit of blogging. Why don't I want to delve into the monetisation side? Because if done correctly and with a little effort, the monetisation opportunities will come to you, instead of the other way around. 
Give your audience a greater insight into your business 
This can be anything from a new product to a random post about a great weekend with your family. It's okay to be a human being! Not everyone wants to do business with a faceless corporation. 
Develop stronger relationships 
If you can keep your blog informative and engaging, people will return regularly. Soon enough it'll be a habit and part of something they enjoy. Once you get over that initial hump, they're actively making the choice to read your content. 
After that, you've got yourself a deeply loyal customer that's willing to believe what you say. Why? Because it feels like they're the ones who made the choice to go to you. 
Let's Choose a Topic and a Blog Name
Choosing your topic (or niche) can be as simple as listing some of your biggest passion points in the industry you're writing about. What do you want to say? How do you want to be perceived online? 
When you've nailed that, try listing some of the most common problems or complaints within that niche. Can you solve them in an engaging way? Then do it! Pepper in a little vulnerability based on your own experiences and you're onto a winner. 
Generally speaking, a blog will fall under the following broad categories:  
A storytelling style blog talking about your life experiences 

Passions or hobbies blogs about niche things

A personal blog about you and your random thoughts 
Let's use a cooking blog as an example. Making meals from the leftovers in your fridge is a common cooking hack people love to read about. That's our topic sorted. 
A common frustration that comes with this could work well here. With cooking, it tends to be time. People are busy. Who the hell has time these days to spend hours cooking? 
And here's where we find our perfect title – one that's simple but offers a solution. 
Neil's meals. How to turn the leftovers in your fridge into a delicious feast in under 30 minutes. 
Is it Shakespeare? No. It doesn't need to be! Is it punchy and informative, while solving a common problem? You bet it is! 
Choosing a Blogging Platform 
Starting a blog isn't just about the topics you choose. It's also about finding the best platform to showcase your content on. Now, I'm not going to plug a random blog hosting site here. You don't need to be sold on one from me. 
What I will do is provide you with the top 5 blogging platforms. This is purely for you to spend some time looking around and finding what works best for you and your goals.  
WordPress 

Blogger

Tumblr 

Ghost

Medium 
Statistically, WordPress is currently used by a whopping 97% of the entire internet globally. Nevertheless, look into these other platforms and be sure to find what works best for your needs.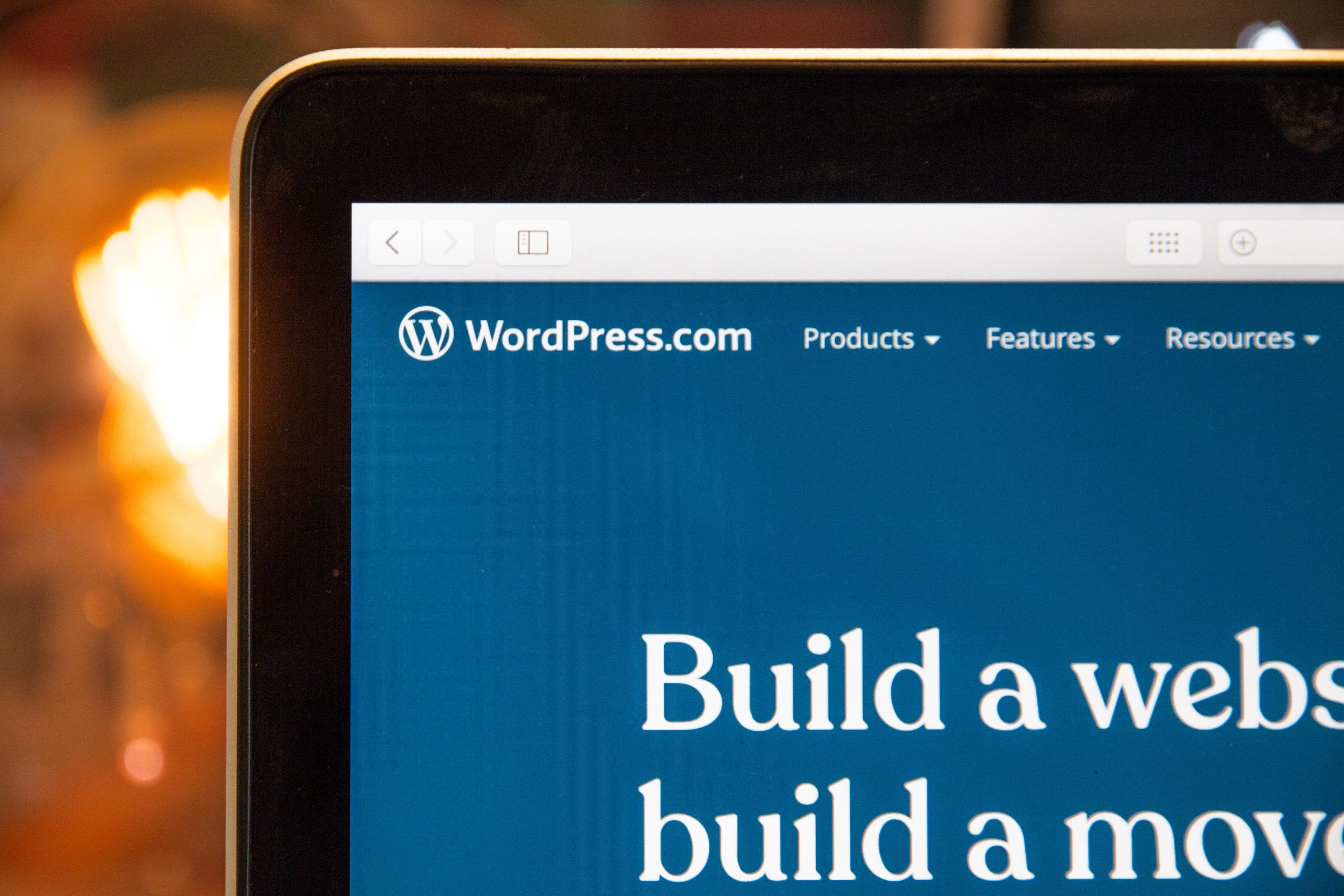 You will also need to choose a web hosting provider. A blog hosting service stores all your blogging files and data on a server. This means your blog can be accessed by anyone, anywhere. 
You need a host for your site to be accessible to the general public. Good blog hosting sites are quick, secure and easy to use. Below are the 5 more commonly used blog hosting services:  
SiteGround

Bluehost

GoDaddy

Dreamhost

HostGator
Choosing a Domain Name
Your domain is basically the address of your blog. Much like the blog title we discussed earlier, making it simple but memorable is very important. 
Your blog hosting site will have a search bar for you to try out the domain name and make sure it's not already taken. If it is taken, let the suggested domain names guide you. You may find a much better one comes from this process!
Starting a Blog: Themes and Designs 
And of course, it's important to explore the blogging platform you choose and set out some themes and designs that suit your brand. Straightforward is effective here.
Consider the industry you're in and the impression you want to give off in your look. Fun? Professional? Wild and colourful? 
Your content is the selling point, but a little well-thought-out design never did any harm. For business-related blogs, it's best to stay with a simple and understated theme that doesn't overwhelm your readers. 
Blogging Tips: Check Before Hitting Publish 
Ask yourself the following questions before you hit publish on that first blog post. 
Have you made an effective introduction that explains who you are and what you do?

Have you addressed a commonly discussed issue within your industry? 

Have you made it relatable by aligning it with your own frustrations and experiences? 

Does your blog title summarise what you're discussing succinctly? 

Have you chosen a hosting service and platform that offers what you need?

Have you considered how your themes and designs look to your audience? 

Have you ended the piece with additional information on where they can follow you online or sign up for notifications for your next blog? 
Promoting Your Blog 
Promoting your work and finding an audience for it may sound intimidating, but it's all a matter of where you look for marketing opportunities. Social media is a given. However, these 3 methods of promotion are just as effective.
Google 
Google some questions associated with your topic. And not the positive ones! There's huge potential in tracking down common complaints and questions that have no answer. All of a sudden there's a link to your blog with the solution! 
Reddit 
You'd be shocked at how many dedicated Reddit groups there are for anything and everything. It doesn't matter what your industry is, chances are there's currently and Reddit group discussing it. Show up and make your mark in these groups. You'll soon see those blog numbers rising. 
Email 
Old school? Yes. Effective. Yes! Email marketing can still get your blog some serious marketing momentum. Avoid spammy lingo and keep it simple. Again, provide a solution and you can't go wrong. 
Don't Get Blogged Down in the Details 
Always remember to put yourself in the shoes of that aspiring entrepreneur or concerned customer. They're seeking answers and insights but mostly, they want to be reassured. The human touch helps you to solve the issue while connecting with the reader. 
If you can do that with honesty and passion while promoting it in the right places, you'll soon be gaining readers that return to each blog post with enthusiasm. 
Do you have a blog topic that you can't quite master? Are you in need of topic creation ideas to drive a captivated audience to your blog page? The team at Writefully are always willing to help shape your brand narrative into powerful, human-led content. 
Perhaps you've nailed the blog but can't seem to climb those Google rankings? Be sure to check out my other blogs for even more marketing insights, tips, and advice.