The modern CEO is one who wears many hats. Sales executive, admin extraordinaire, marketing genius to name a few. And it can be a lot, trust me I know! But whilst it's a lot to juggle at once, the pay off is well worth it. Seeing your business grow and develop is such a rewarding experience, and who wouldn't want to be a part of the dream team that makes it happen?! 
So, I mentioned marketing already, and it's more of an indirectly important role for founders and CEOs than you might think. For those of us who are starting new business ventures, the chances are you're an entrepreneur who already has a personal brand. It's this personal brand that can provide your small business with a much needed boost, especially in the earlier stages. 
The Role Founders Can Play in Boosting Business
Think about your business as a cake. The ingredients that make up the sponges and fillings are the nitty gritty of your business. Think about your team, product or service, infrastructure, all of that good stuff. All integral parts of the successful running of your company. There is no cake without ingredients, right? 
The way I like to see the role of founders is like the decorations. We're the icing and little marzipan figures. We help bring attention to the amazingness that is the cake! Think about it: you wouldn't be able to produce a cake without the ingredients, and the decorations are optional, but can really level up the cake.
Now, I'm not downplaying the role of a CEO at all. As one myself, I'm all-too familiar with the amount of work involved in founding and running a business! We're the ones who went out and got all the ingredients, after all. But once things are all set up, it's natural for the founder's role to be more of a background one. 
But as tempting as that might be, building your influence online is great for your business because it creates a source of authenticity for your business, and is a fantastic bonus marketing opportunity. Alongside your brand's website and marketing efforts, founders can establish their own presences to provide an extra boost for their businesses. 
I'm saying this all from experience, with a good chunk of our business coming from the networking I've been able to do by establishing my presence online. So if you're ready to build your presence online as a founder or CEO, I've got 11 tried and tested ways to do it. Let's get into them now. 
Master Your Website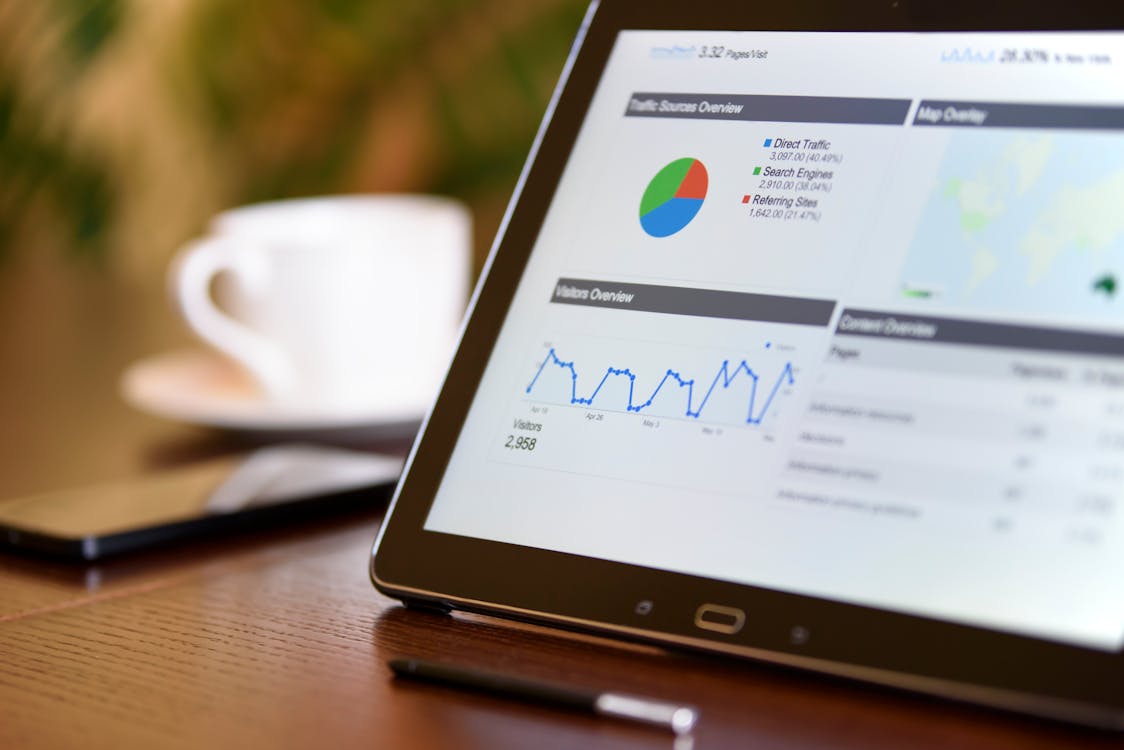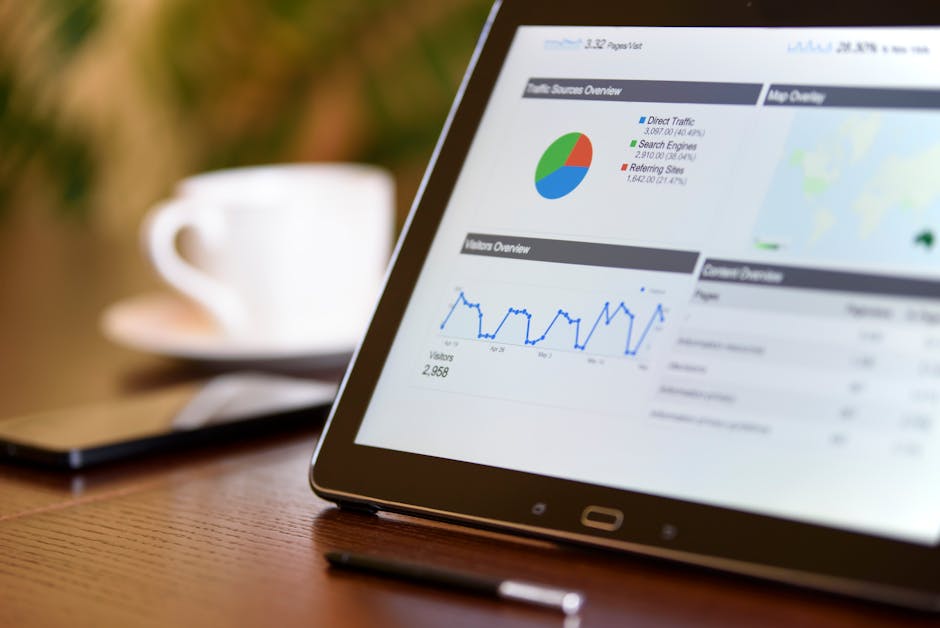 If you're a regular reader of the Your Brand Found blog, you won't be surprised that I'm talking about SEO. But it's for good reason, I promise! When we talk about building your influence online, you might automatically think about social media. But your online presence is a lot more than that, with your website being a huge area to consider, and devote time to. 
Whether you already have a site for your personal brand or are making a new one, make sure that your site is optimised for SEO. This includes:
Targeting keywords for search 

Making your website mobile-friendly

Creating a fast, accessible site

Defining a clear site infrastructure

Clearing up any technical issues
When your site is attractive to both users and search engines, you're giving yourself a better chance at securing leads and sending them over to your business. 
Create Your Own Content
Content creation is something that is vital for those wanting to expand their audience online. In terms of both social media and website content, the original stuff is always best. Sure a repost or two here and there won't do any damage to your brand. In fact, sharing your peers' content is a good move when it comes to engagement on social media, which we'll get into later. But a feed full of reposted content only goes so far, and doesn't bode well in terms of establishing any kind of authority on your profile. 
When it comes to your website, content creation is a key way to target keywords and improve your search rankings on Google using SEO writing, so make sure you're making the time to post on your blog, because it'll pay off in the long run. And if you're not a natural writer, no worries – neither am I! Getting a little help with your content creation can really make the difference and see those rankings soar! 
Show Off Your Expertise
Whether it's on social media, at a webinar or your blog, showing off your expertise is crucial to building a presence online. People trust knowledge and authority, so if you're going to build a following on any platform, you have to know what you're talking about. 
And for those who are online already and aren't having much luck, maybe you're not showcasing your expertise enough! From infographics to in-depth videos, there are so many ways to communicate your thoughts, ideas and expertise. The trick is finding the format that works best for you. 
Try Multiple Platforms
When it comes to platforms, there are a lot of different options out there that you can use to build your presence online. There are the opportunities of going viral on TikTok and Instagram, building an engaged following on YouTube or the 
Of course, the right combination of these will vary from person to person, as well as industry to industry. So whilst it's important to try new platforms, you should also pick ones that are relevant to your business. There's no point going through the trouble of creating a new channel if there isn't an audience to connect with! 
Engage With Others
From commenting on other people's blogs to engaging with their posts on social media, building your networks online is a fundamental part of establishing yourself as a presence on the internet. Similarly to real life networking, it isn't enough to simply turn up to the conference or event. You need to talk to other people and connect with them if you've got a hope of spreading word about your business and driving users to your site. 
The same goes in the online world: it isn't enough to just be there. You need to be active and engaged if you want others to do the same for you. So get commenting, sharing and liking – it'll pay off in the long run, and introduce you to some very important people for the future of your business. 
Be Authentic
Without sounding too motivational, you are so much more than a CEO. And it's important to show that off too. Because yes, while people follow what they trust, they also want to see a real human being behind the success and advice and business content. So be authentic with your content, especially on social media where you really have a chance to let your personality shine!
Personally, I like to mix up my feed with some real-life content alongside the digital marketing expertise I offer to my followers. Plus, the algorithms on platforms like Instagram favour faces, so it's helpful for getting your profile in front of more people too. 
Collaborate! 
I can't stress this enough, but collaborating with others in your industry is so so important. It's one of the most efficient ways to grow your presence online because you get to put your brand in front of a whole new audience with just one collaboration. On top of that, getting yourself associated with established peers who have a good reputation means that yours will be considered in the same vein too. 
Capitalise Off of Trends
One of the best things about social media is the potential to go viral. And whilst likes and followers aren't everything, the opportunities to be discovered that viral posts present are too good to be ignored. So capitalising on trends is a super important strategy if you want to build your influence online. Whether it's a viral sound on TikTok or a trending hashtag on LinkedIn that people are posting about, use the hype that's been created to give your content that extra boost.
But Also Stay True to Your Values
 It's really important to remember that my previous point should be taken with a pinch of salt. Trends are great, and can increase your reach substantially, but it goes without saying that you should only take part in these trends if they align with your business values. Things like using sounds with profanities in them if you're selling babycare products aren't going to bode well. So be sure to also vet trends and don't just jump on every one in the hopes of going viral, because it could happen for the wrong reasons! 
So, remember your business' values and only create content that stays true to those. The internet is forever, so it's worth taking that second to consider what you're putting out there before you hit that post button. 
Post Regularly
This is a controversial topic in the world of social media, with some people not considering post frequency as very important and others swearing by it. But I personally think that a happy medium is the best way to go about it. Of course posting regularly is important for both pleasing algorithms and reminding your audience that you're still here, but I'm not one to stick to minute-by-minute schedules.
I've tried both rigid posting schedules and posting a little more casually, and to be frank, there's not much difference between the two. I think the quality of your content is way more of a deciding factor than what time or how often you post. So as long as you are posting fairly regularly so the digital world doesn't completely lose interest in your profile, you should be fine. 
Be Part of a Community
Communities are brilliant ways to network and establish your online presence. They present the opportunity to get to know fellow founders, practitioners and thought leaders a little better than a simple like and follow. The relationships you build with people in business communities can open up a world of possibilities for your business, as well as give you access to their audience should they share your profile or content. 
There's much more to the CEO role than we've traditionally been told, and the digital world presents a real opportunity to establish yourself online and therefore drive more users and customers to your business. If you're still after some help with building your online presence, get in touch with me today!