Soon we're planning to launch a brand new content startup – Writefully. And whilst I plough through my overwhelming to-do list to get this startup up and running (branding, copy, user flows, wireframes, pricing strategy, content strategy, and more), there's one particular area I strongly believe will be the difference between customers buying from us versus customers telling everyone about us – Customer Experience (CX).
First, let me cover some of the basics:
What is customer experience?
Customer experience (CX) looks at the aggregate sum of interactions and experiences a customer has with a business across the entire customer journey. The result is that the customer develops a certain perception of the brand.
Why is customer experience important?
A positive customer experience leads to repeat purchases and brand loyalty.
In a study conducted by Oracle, they found that companies can have a potential revenue loss from 14% to 27% (depending on the industry) as a result of not offering a positive, consistent, and brand-relevant customer experience.
So this means, by focusing on your customer's experience, a business can maximise a customer's true lifetime value and is less dependent on new customer acquisition.
What do you need to establish to create a positive customer experience?
There's a lot to consider when it comes to Customer Experience, so firstly, you need to highlight areas you feel will have the biggest impact.
To help define the key areas that we need to investigate with a customer experience hat on. I explored what key questions our Customer Experience should focus on.
Here's what I ended up with:
What does a customer's first impression look like?

How do we want customers to feel about us?

How do we maintain consistency across the customer journey?

How do we ensure our customers have sufficient support?
Once you've broken down the bigger picture into smaller questions, you can begin to identify the areas in your business that will help to solve these questions.
The following list is what I believe we need to focus on first to answer these questions in order to develop a positive experience for our customers.
7 ways we plan to create a positive customer experience (CX) in our startup
1. Customer journey
To see all of the interactions a customer has with your brand, you need to map it out.
From the start of the journey when they find your company, buying a product or service, the product or service delivery, customer service, emails…you name it, you need to map it.
Here is an example of different touchpoints and interactions that a customer would expect.
As you can see, the customer experience starts before a customer actually becomes a customer.
New customers have a different set of needs to ongoing customers as new customers require a specific level of attention in the early days. This is to get them comfortable with the brand. At this stage, the focus should be on what's going to keep this customer happy right now.
With an existing customer that has been with us for longer than 30 days, I look at what is going to encourage them to tell their friends and family about us.
But let's take that customer journey even further by mapping out a path that a customer may take. From being introduced to the product to the ongoing experience.
2. Communication
After defining the customer journey, communication is the most important aspect of delivering a quality customer experience.
As a project manager for 10 years in Investment Banking, there are countless times when a project hasn't gone exactly to plan, but early communication as well as transparently along the way made all the difference. Not only does this mean your clients or stakeholders are not surprised by the unfortunate news, but they also feel like they were part of the direction and possibly even the decision behind the changes.
It's not only about the frequency of communication, but also the consistency of the message across all clients. The question is, how do we ensure our communication to clients is consistently on brand? With a team of 2 that's pretty easy to do, but a team of 20, now that's a challenge.
To tackle this challenge, here are a few things I need to put in place::
Create a template for all recurring messages e.g. welcome email, introduction message, first copywriter slack message,

Team training on client communication

Set client's expectations through automation (e.g. automated slack message saying we will respond within 24 hours) and team communication

Set up SLAs (service level agreement) for specific tasks and general communication and train the team

Setup complaints procedure

Set up regular team meetings to train the team and discuss challenges
…I'm sure this section could be a blog post in itself!
3. Professionally asking for feedback
Running a service business for the past 4 years, I'm used to asking clients for feedback, however, we've not had a set structure or plan around it. So, we need to explore the following questions: 
When should you ask clients for feedback?

What questions should you ask clients?

What should they fill in to provide feedback?

What do we do with the feedback?

How do we turn client feedback into a positive?
That's why I called this section "professionally" asking for feedback as we need a plan and a specific strategy. We need to treat client feedback as a professional activity.
Having a strong client feedback process is the only way we can learn, improve and even innovate. Last year we launched a digital marketing training programme using customer feedback alone. That's the power of client feedback!
Here are my thoughts on a few of these strategic questions.
When do we ask clients for feedback?
Personally, I'm not a big fan of filling out questionnaires unless I really care about the brand or the person I'm doing business with.
The more personal the relationship, the more likely I am going to thoughtfully complete a questionnaire.
So, here's what I think…
The first 30 days of taking on a new customer are critical. From receiving the first invoice, onboarding, being introduced to the team, communicating and building a relationship to delivering quality work that exceeds the client's expectations. Depending on the customer's experience, we either start the next 30 days on the front foot or the back foot.
That's why asking for feedback around day 30 is probably a sensible approach. If the customer has had a positive experience, they can inform us of how we can potentially make it better. If they've had a negative experience we can reassure them by listening to their feedback and making improvements.
After the first 30 days, I think it would be sensible to check-in with customers on a quarterly basis.
How do we turn client feedback into a positive?
If you're going to improve customer satisfaction and in turn grow your business, you need to apply the lessons learned.
To apply the lessons learned you need a robust process that takes customer findings and turns them into company improvements.
The process itself can be approached in a number of different ways, but the secret to making change is taking action.
When I was a project manager, I wouldn't end a meeting until we had a clear list of actions with target due dates and action owners.
So, to begin with, I'm going to keep it simple. We'll start with a monthly meeting with all of the main team leads and together review customer feedback, categorise it, agree on changes required, and actions.
4. Delighting customers
For Christmas my accountant, Tania sent me a box of chocolate sprouts.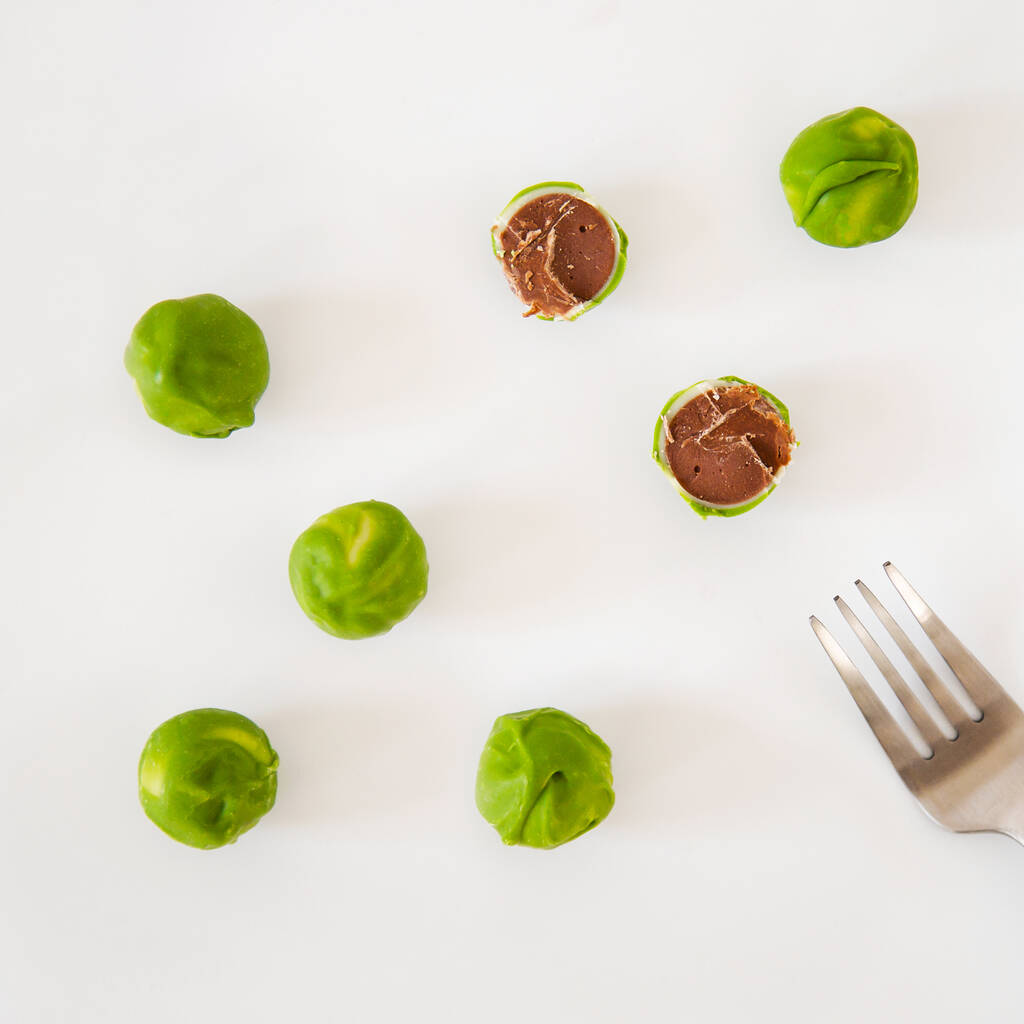 To my delight, they were actually quite nice. My family thought so as well.
A small thoughtful gift when you're not expecting one goes a long way.
Delighting customers is not just about surprising your customers with gifts, that's just one example.
Delighting customers runs through their entire customer journey and experience, but here I'm thinking about how we can think outside of the box and go that extra mile.
Sainsbury, one of the largest chains of supermarkets in the UK renamed its bread from "tiger bread" to a more appropriate name after a 3.5-year-old girl wrote a letter stating that it did not look like a tiger at all.
Pizza Hut called one of their loyal customers who hadn't ordered in 2 weeks to check that he was ok and offered him a complimentary "welcome back" pizza.
Apple returned an iPad with a note saying "Apple said yes" to a customer who returned the purchase with a note that said, "Wife said no".
5. Quality Output
A high-quality product or service should be the basis of a customer experience (CX) programme.
What I absolutely love about McDonald's franchise is that no matter what location you order a burger, you end up with the exact same product. Every single time.
I recommend watching "The Founder" on Netflix if you want to dive deeper into the McDonald's story.
So, how do you deliver a good product consistently?
This medium article summarises how McDonald's keeps the consistency and it centres around their training school. The school emphasises operation procedures, service, quality and cleanliness.
In other words, building a system that everyone is fully trained on.
When it comes to building a system for our startup Writefully, this is no small feat.
To start, we need to establish a prioritised list of activities that will take place and begin creating procedures for each one. That will likely include a guide that explains all of the steps and maybe a video to go with it. We will then need to test each procedure by having a newbie run through it.
Something that I love the idea of, is having a training school for new joiners to attend.
Why not have a mini-training for customers to do a walkthrough? This will help them to navigate their way through and align both us and the brand. 
Building a system is a pretty big topic and will require a ton of effort across our team, so we're going to have to open doors to new customers and slowly solve in parallel.
6. Happy employees = happy customers
"Clients do not come first. Employees come first. If you take care of your employees they will take care of the clients". – Richard Branson.
I'll tell you a quick story about the best customer service I've ever received which I'm sure being happy had a lot to do with it.
Last year I was in the middle of establishing our existing business in the US and needed help with setting up a US entity. I'm not going to bore you with all of the details, but let me tell you this, it's a lot more complicated than I thought.
I spent months looking into all of the details, speaking to various business friends, and posting questions in various online groups. I learned so much but the problem was that I didn't really have a clear path to set everything up.
So, I did what most people would have done, I procrastinated. I kept delaying the task every week as it just felt like a huge mountain to climb.
I then came across Legal Zoom and saw that they had services that talked to what I needed. As I'm based in the UK, I felt that my situation was perhaps a bit more complex and so I contacted their US customer services team. What happened next, still surprises me to this day.
Not only was the customer service person-pleasant, but she patiently walked me through the entire online form, 90 minutes of answering ALL of my questions and describing the pros and cons of different options. She even looked at ways of saving me money. Not only did I feel a sense of relief, but I saved somewhere between $1,500 to $2,000 compared to hiring a lawyer.
Want to know how much I spent? $50.
I literally begged the customer service person to offer me something else as I felt their service was valued a lot higher. I then signed up to their 6-month subscription, which I haven't really used but it makes me feel better.
Now, bringing this back to customer experience, how do we replicate this in our startup? How do we ensure our customers know that their needs (and not ours) are listened to and prioritised?
7. Digital Customer Experience (DCX)
Let's start with some basics.
What is Digital Customer Experience (DCX)?
Digital Customer Experience (DCX) is the digital interactions your customers have with your brand. This may include visiting the website, interacting with you on social media, and speaking with the team on chat. DCX sits within the umbrella of Customer Experience (CX).
When it comes to optimising a digital customer experience, I prefer to think about the metrics we will use to measure.
What digital KPIs demonstrate a positive customer experience? Here are some key metrics you can focus on:
Strong e-commerce conversion rates

Low bounce rate

High average user time on site

Positive reputation

Quick response time to queries

Strong email opt-in conversion rate

Good email open and click-through rates

Returning users
Nailing these KPIs will require a combination of the 4 areas:
Strong User Experience (UX)

A brand that connects with the audience

A content strategy that drives engagement

High quality, fast customer service
At the time of writing this article, we've just kicked off the brand and website design process, and hope to cover points 1 & 2. Next is developing a content strategy that not only drives engagement but delivers traffic, leads and sales. My wheelhouse. 🙂
To summarise 
If you want to stop working so hard to gain new customers, to have customers proudly talking about your brand, and create a magnetic persona, Customer Experience (CX) has to be at the top of your agenda.
Take our startup, Writefully, for instance, we haven't even designed the logo, yet we are putting time and energy into defining a Customer Experience strategy. 
Logos can be redesigned. Customers, however, will not forget a bad experience.